Recommended reading: Red Rising by Pierce Brown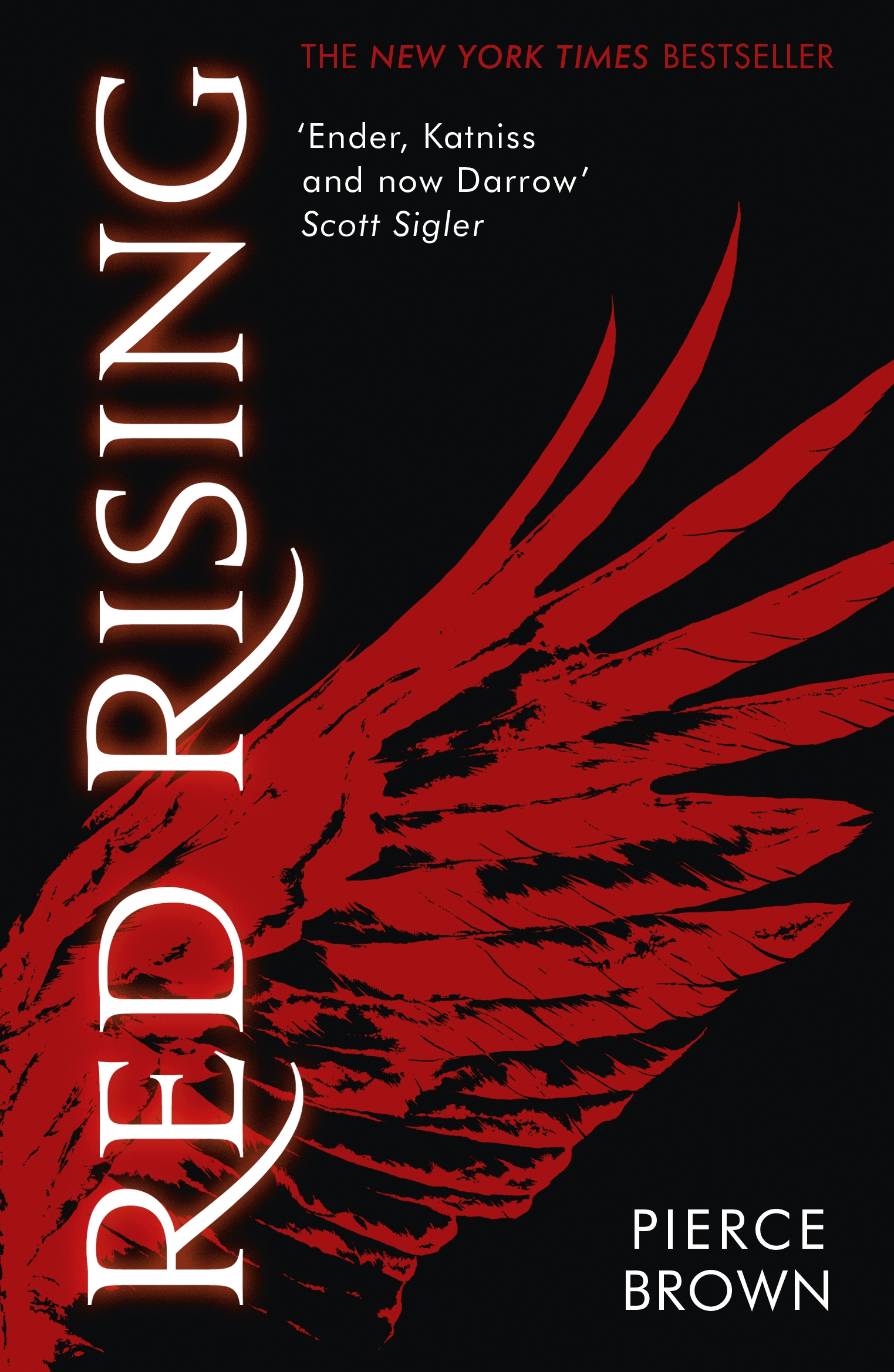 Red Rising: a strong addition to the science fiction and fantasy genres.
As a mere 20 year-old man, it is a fair analysis to say my view of literary trends is marred by my youth. However, I believe that my passion for the sci-fi and fantasy genres merits me an opinion, and an opinion I will provide! My sci-fi literary heritage focuses mainly on the 'dystopian' sub-genre; books such as 1984, Fahrenheit 451 and The Man in the High Castle were my bread and butter. I loved the way authors could create a nightmarish world that made you feel like it was a legitimate possibility for our future, all the while providing a social commentary about aspects of modern-day reality. For me, Red Rising combines those core values of classic dystopian science-fiction with the character-based stories used by most modern popular sci-fi authors. This makes it an exceptional piece of literature.
In my lifetime, from my own experiences, it appears that a clear drop in the popularity of sci-fi/fantasy novels occurred, the Harry Potter series being an exception. This was only reversed due to the immense popularity of The Hunger Games and the re-emergence of the A Song of Ice and Fire series resulting from HBO's vastly popular show, Game of Thrones. Red Rising has all the prerequisites to equal, and in my opinion surpass, The Hunger Games as the most influential science-fiction novel of the 21st century. Indeed if Katniss opened millennial's eyes to the genre, Darrow should make them stare.
Pierce Brown has created a beautifully written, evocative book. One which does more to throw me into a literary universe than anything has since my first attempt at Tolkien's The Hobbit as a child. The story captivates from the start and genuinely surprises throughout. The gripping decision-making, to which there are no obviously advantageous answers, creates a book that you really struggle to put down, an overused saying but one which definitely applies here.
The story sees us follow a young boy named Darrow's life in a mining colony on Mars. He quickly ascends the ranks within his society and begins to question whether there is more to life than the constant hard labouring he has lived with since he was born. Needless to say, the story develops at a whirlwind pace, sweeping you off your feet into a universe of impressive visual description and vivid characters permeated with a core of philosophical musings about politics, purpose and morality.
It is equal parts brutal and charming, with your favourite characters as likely to die as find love or success. This is a winning formula that really adds a sense of realism to the violent hierarchical world you are presented with. As a sci-fi fan, I could not help but admire the range of alien environments present in this book and the similarities they show to some of my other favourite examples of the genre, such as the claustrophobic darkness of the Metro 2033 series, the sprawling dystopian metropolises and seedy underworlds reminiscent of Blade Runner and the serene, beautiful yet deadly 'natural' environments witnessed in The Hunger Games. This is truly a feast for the senses.
Whilst most of the critics and reviews I've seen have been overwhelmingly positive for the novel, (Fantasy Book Review gave it a 9.7/10, beating all The Hunger Games books), one criticism I've seen repeated several times is the supposedly 'over-powered' main character. For me, whilst I can see why this criticism is valid, it is equally unimportant. Red Rising is not a simple 'good-guy' versus 'bad-guy' story; there are nuances in the moral spectrum. It is in fact to the benefit of the story that Darrow is one of the strongest characters because it highlights the importance of the conflicts in his own mind. Indeed that how he, the 'strong' one, acts in a certain situation will decide the fate of millions of other 'weaker' people. The question changes from whether he will succeed, to for whom he will succeed and if he will even want to succeed at all, as new relationships form and his prior perceptions of the world are brought into question.
When Pierce Brown's Red Rising landed on my desk and I read the first chapter, I instantly had to read the rest, even putting on hold my attempt at the legendary Robin Hobb's Farseer Trilogy as a result. It is, in my opinion, the best dystopian science-fiction novel of the twenty-first century. It perfectly bridges the classic themes of morality and politics ever-present in traditional sci-fi with the action packed, character-led adventures witnessed in sci-fi of more recent times to astonishing effect. This is a must-read for all book lovers.