The Virago 50th Furies Short Story Competition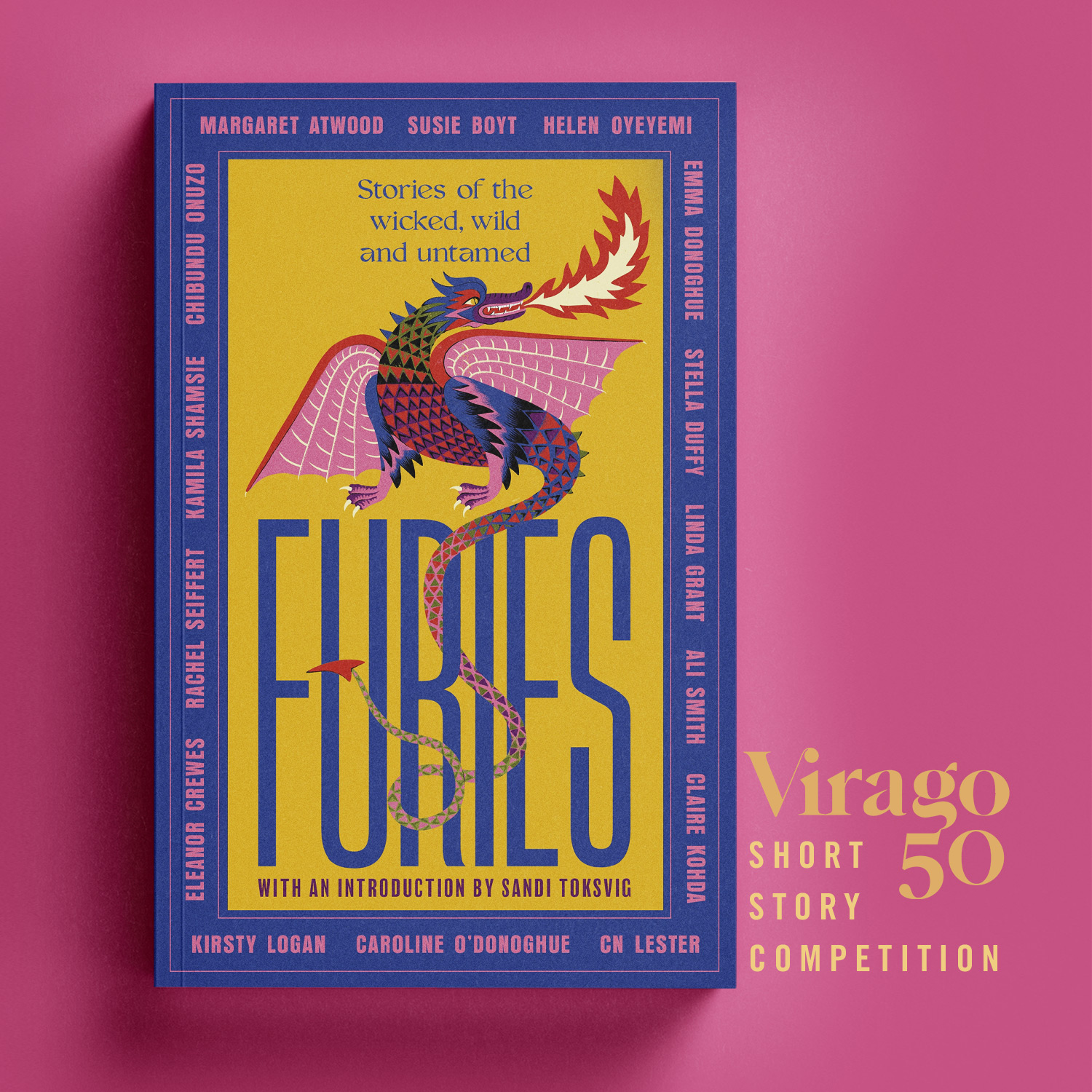 The Virago 50th Furies Short Story Competition
This exciting short story competition is part of Virago's 50th birthday celebrations – and the chance to be published in an anthology alongside bestselling, award-winning writers including Margaret Atwood and Kamila Shamsie.
Hachette UK's The Future Bookshelf is running the Virago 50th Furies Short Story Competition to help discover unpublished women writers or writers of an underrepresented gender from Black, Asian, mixed heritage and multi-ethnic groups; the LGBTQIA+ community; neurodiverse individuals; people with disabilities; and/or individuals from working class backgrounds.
This competition will be organised by Virago Press, and we are looking for a short story of any genre.
—
WHAT IS THE PRIZE?
This year, we celebrate Virago's 50th Anniversary with the publication of Furies, a short story collection from today's most exciting and bestselling authors who have each written a story around a different synonym of Virago. We have Margaret Atwood's 'Siren', Ali Smith's 'Spitfire', Claire Kohda's 'Tygress' and so on.
This competition is for an original short story which fulfils the same brief we set our Furies writers: to write an original, feminist short story inspired by a synonym for 'virago'.
The winner of the Virago 50th Furies Short Story Competition will be published alongside the Furies authors in the paperback and ebook editions, as well as receive a cash prize and an hour-long mentoring session with a Virago editor.
Judges include acclaimed writers (Monica Ali, Claire Kohda and Kirsty Logan), two members of the Virago editorial team, and a literary agent (Laura Macdougall from United Agents).
—
KEY DATES
28th April 2023 – Submissions open
1st July 2023 – Submissions close
15th September 2023 – Shortlist notified
1st October 2023 – Winner announced
Please contact viragofuries@littlebrown.co.uk for any queries.